Regional Greenhouse Gas Initiative
Potomac Economics serves as the Market Monitor for the cap-and-trade carbon market instituted under the Regional Greenhouse Gas Initiative (RGGI).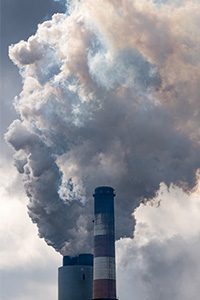 RGGI was created by 10 states in the Northeast and Mid-Atlantic region of the United States to administer a cap-and-trade market for reducing greenhouse gas emissions from electric power generators.
Under this program, electric power generators must acquire allowances to cover their emissions of CO2.  Allowances are sold through auctions administered by RGGI and may be traded in the secondary market.
Potomac Economics provides independent expert monitoring of the competitive performance and efficiency of the RGGI Allowance Market.  This includes:
Identifying attempts to exercise market power, collude, or otherwise manipulate prices in the auction and/or the secondary market;
Making recommendations regarding proposed market rule changes to improve the efficiency of the market for RGGI Allowances;
Assessing whether the auctions are administered in accordance with the noticed auction rules and procedures.
Potomac Economics monitors the RGGI Allowance market in order to protect and foster competition, as well as to increase the confidence of the states, participants, and public in the allowance market.
| | |
| --- | --- |
| David Patton | Pallas LeeVanSchaick |
| President | Vice President |
|  (703) 383-0720 |  (703) 383-0719 |